MOBILE CAMERAS & SERVICES
Construction security rental giant 24/7 Onsite Cameras, Inc., rolls out new E-Series and S-Series security trailers featuring more robust, state-of-the-art technology for all your jobsite security needs.  Our signature product – the S-Series – has been updated with a 2000 amp battery bank, 1380 watts of solar panels, and 4 x 3MP IP PTZ cameras. Our E-Series is brand new and provides an alternate solution to solar where 110V power is available within 50 - 100 feet of the unit.  The E-Series provides 750 amp hours of backup batteries (three days of backup power), loss of 110V power siren, and the same industrialized features and performance as the S-Series.  Both provide the most advanced analytics in the industry and a total surveillance solution with instant remote access.
High-quality PTZ zoom cameras
CheckVideo Analytics
Login from anywhere
2 TB hard drives
Daily, weekly, and monthly rentals
Camera units move with ease
Easy set-up and operation
Quick and efficient customer support
Do You Have Competitor's Equipment That No Longer Works?
Oversee your jobsite directly on your phone or iPad in real time with our easy-to-use app!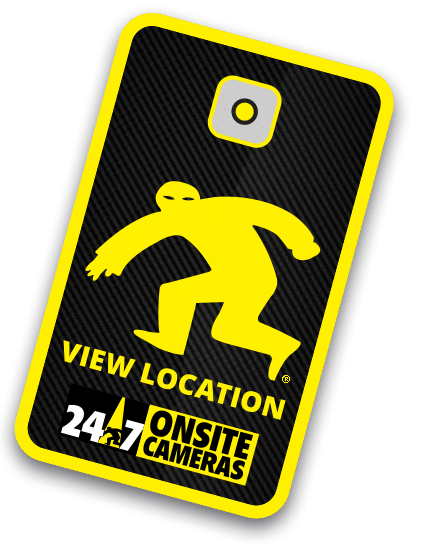 "Glen and his team at 24/7 Onsite Cameras are amazing and very responsive. The product is easy to use and did exactly what I needed.  We had an 8-foot fence around a multi-family apartment complex off Broadway, but needed additional security. The flashing lights at night and the dusk-to-dawn lights they mount on the equipment really lit the project up and kept thieves away. I got very few calls about disturbances and no theft on my project!"
---
Dan Glidewell | Project Manager | Fairway Construction
"24/7 Onsite Camera's wireless cameras help me manage multiple job sites across the Midwest region with less manpower, less mistakes, and more efficiency. 24/7 Onsite Cameras make my business more successful by providing a foolproof management tool and an excellent deterrent of theft."
---
Mike Terry | Owner | Mike Terry Enterprises
"Keith and his company were really responsive to our needs on the Soldier Memorial Museum renovation. Whenever I had a question or called him to move a camera to a new area of the jobsite, he would respond within 24 hours. We used roof cams and mobile pole cameras that could be moved throughout the construction site as we completed each area. I would get a notification on my phone when the camera would pick up movement. It was pretty awesome. Easy to use app, great product, and responsive team. A win-win!"
---
Michael Oglesby | Manager of Resource Protection | Soldier Memorial Museum